We are MAP IT
Business software solutions, custom software development & web design and development are what we do best.
GET ONLINE
Save up to €5000 when purchasing an e-Commerce Site
MAP.SUITE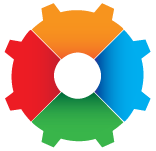 Business processes don't have to be long or daunting.
Customizations are what we do.
We can customize our own systems to suit your needs better as well as working on your existing systems.
MAP IT – Software Development Malta
SOFTWARE AND WEB DEVELOPMENT
Business software solutions are our main focus – it's what we do best. Having been formerly employed as software developers, we know exactly what it takes to develop software for any of our clients' needs.
Looking to optimise your business processes?
Let us go through your business requirements and offer you the best business software design for your solution.
BRAND AND WEB DESIGN
Due to the so-called "technological revolution", consumers are turning to the internet as their favoured and trusted source of information. Consequently, this means that for a firm to sell its products, it must have a more intuitive website than that of its competitor. It costs the consumer nothing to click further to your competitor's website and ignore yours – but it will cost you a sale.
IT CONSULTANCY
Together with the whole MAP IT team, we are able to offer holistic IT consultancy to all kinds of businesses. Furthermore, the fact that we have carried out various types of projects for different businesses provides us with experience in both IT management and project management of business software projects.
Our Clients Love Us
Delivering innovative software is our top priority
We have always been happy with Map IT's response to our needs and support, and would totally recommend you to anyone asking for a recommendation. Keep up the great work and service!

Tania Farrugia

Managing Director at Golden Gate Co Ltd
We work very closely with MAP IT on a daily basis. Very pleased with their level of professionalism, commitment and support that we receive. Their response is quick and efficient

Peter Bugeja

Head I.T. Technology Solutions & Digital at Mapfre Middlesea
We embarked on a project with MAP.IT, five years ago, where they developed a tailor-made hotel management system to suit our company's needs. They were very accommodating, flexible and easy to work with.
Since then, the service has been impeccable.

Chris Schinas

Group Chief Operations Officer - Malta University Holding Company & Residence & Hotel Kappara
Excellent service, I would recommend this company to anyone !

Nicky Warrington

General Manager - Melita Unipol Insurance Brokers
For the last few years, we have engaged MAP IT to clean-up and re-write our software in a web format. The service that we are getting is second to none, and we would not go to any other supplier. One Stop Shop!! The experience of MAP-IT is unmatched and their staff understand our needs immediately. We have never experienced any delays when a solution is promised.

Chris Busuttil

Director - Melita Unipol Insurance Agency
MAP IT at the EY Future Realised Event
On the 25th of October, we were thrilled to participate in the EY Future Realised event at the Mediterranean Conference Centre in Valletta. At the event, MAP IT, in collaboration…
Read More
Our Business Software Solutions
THE MAP.SUITE
Companies begin to notice a better return on investment during the first six months when carrying out processes optimize their business further.
Start optimizing your business process today
OUR SIMPLE CLOUD BASED SOLUTION TO OPTIMIZING BUSINESS PROCESSES.
We've come up with the 5 ideal modules which will aid in optimizing many business functionalities. With the capabilities to track time, keep tabs on your clients and the projects under way, allocate jobs to employees, book courses and rooms and have a fully functional help desk system, there's a fair amount that the MAP.SUITE can do for you. Check out our business software solutions today!
Get Your Free Trial
See More First